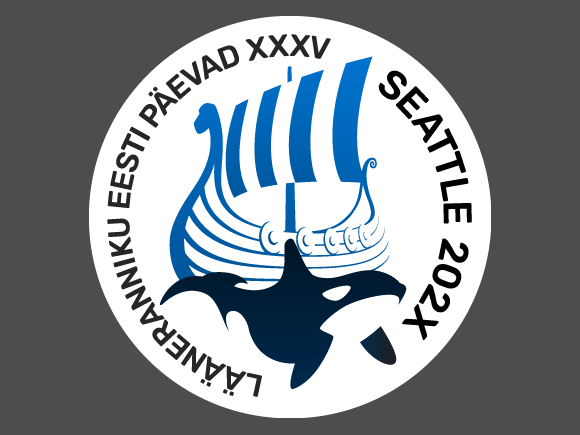 My design has been chosen as the official emblem of the 35th LEP, the Lääneranniku Eesti Päevad or West Coast Estonian Days. The logo contest was conducted blind and said to be fiercely fought with 28 submissions in total. Winning in such company is an honor.
Only one change was requested by the Seattle organizing committee: that I remove the planned-for "2021" as they have been forced to make the unfortunate but necessary decision to delay LEP because of the Covid-19 pandemic. Among the several workarounds I tried I like this "202X" one the best.
Please read more about the symbolism and inspiration behind this design, and see some interesting variations of it for different applications, in the proposal document I prepared for the contest.
See you in Seattle, hopefully in 2022!