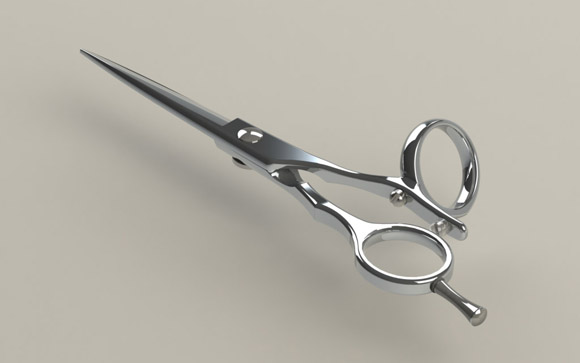 I'm pleased to reveal some industrial design work I did at the end of 2016 for Washi Scissor, a manufacturer of high-end scissors for barbers and dog groomers. Washi's founder Marc Milman (introductions made by patent illustrator Denis Autridge of ASCADEX) asked for my help developing his idea. Scissors with swiveling thumb rings already existed, but the ability to lock the thumb ring at various angles, helpful to give users mechanical feedback while still accommodating differences in their hands and styles of working, is new.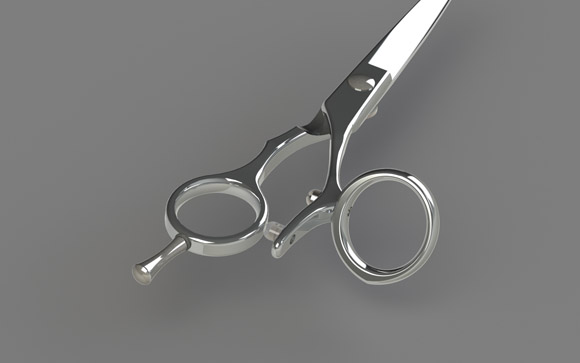 I modeled the geometry of a few possible realizations of such scissors and locking mechanisms so that Mr. Milman could obtain his patent and get another step closer to a manufacturable product. All the renders in this post are from Solidworks' Photoview 360 software.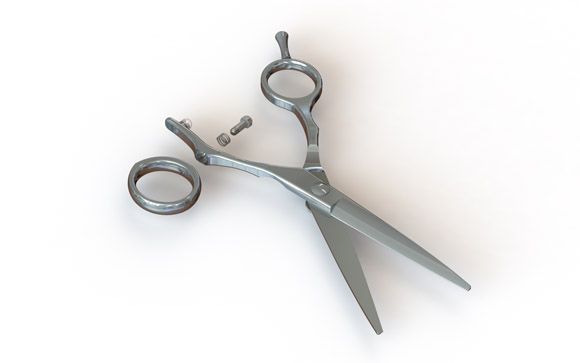 It's always fun when you're finally allowed to reveal some work that was previously protected by NDA, but it's especially good when the reason is success—there's nothing to hide now that the patent has been awarded and, better still, the product is available for sale. Congratulations to Mr. Milman and everyone involved in this project!
Add a Comment