An indoor demonstration version of the musical swings will be up for a month at Fort Lauderdale's FAT Village Projects, a gallery and event space in the FAT Village arts district. I previously gave a talk about this project at the same venue as part of their Art + Tech Incubator Lecture and Workshop Series and they were kind enough to host what I'm calling version 2 of the installation as an exhibit.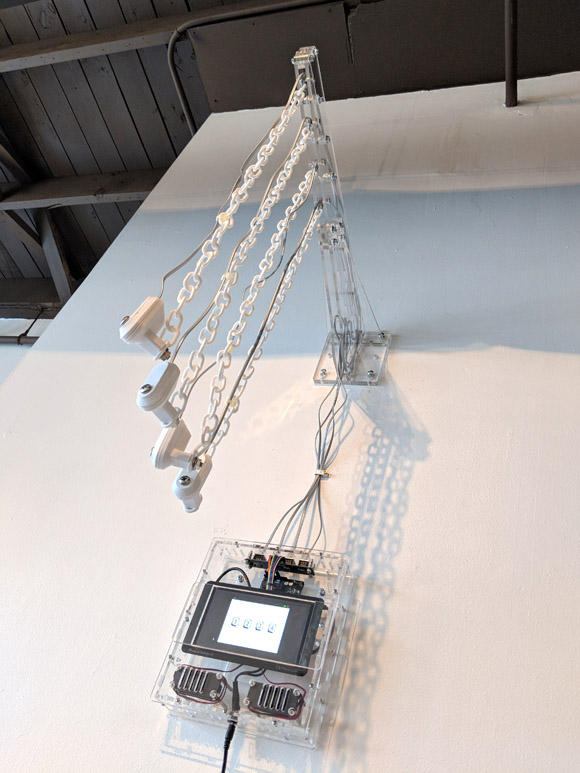 I've spent the last month building the technology into a more self-contained and buttoned-up form. This version runs on a Raspberry Pi with a touchscreen, and has speakers and audio amplification built in for a clean install in a laser-cut acrylic enclosure. I also designed and built, again out of laser-cut acrylic, a wall-mounted crane that supports four sensor pods on chain to give a more swing-like experience to gallery visitors.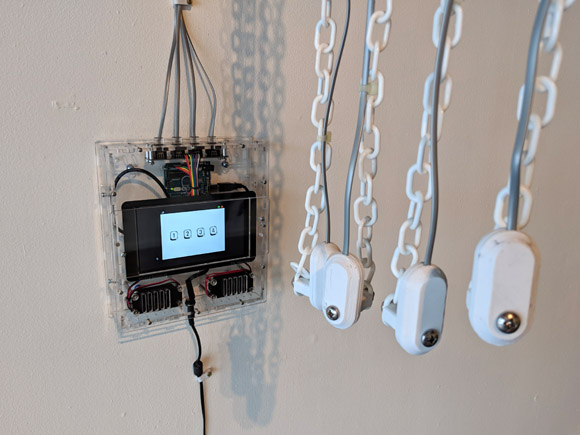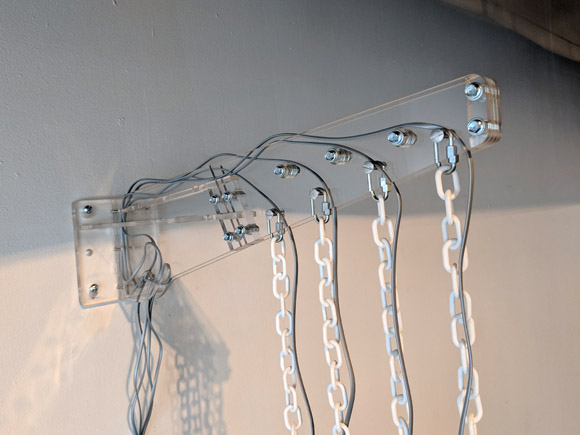 Although I won't be there myself, the main event is happening Saturday, May 26 at 6 PM: the FAR Gallery reception for the presenters (some of them anyway) involved in the lecture series. This will coincide with the overall FAT Village artwalk, held on the last Saturday of every month, so it should be a good time. Have fun!
Add a Comment